Maintaining a healthy lifestyle can be challenging for busy moms who are constantly on the go. However, it is essential to prioritize fitness to improve overall health and energy levels.
In this article, we will provide an overview of the top fitness gear picks for busy moms.
Essential Gear for Every Busy Mom
Having the right gear is crucial for staying motivated and on track with fitness goals. Some examples of essential gear for busy moms are:
Running shoes: invest in a good pair of running shoes to avoid injuries and provide support

Water bottles: stay hydrated on the go with a reusable water bottle

Workout clothes: choose comfortable and flattering clothes that make you feel confident during workouts
Top Fitness Apps for Busy Moms
With busy schedules, it can be challenging to manage  time. Fitness apps make it easy to stay on track and motivated. Some popular fitness apps for busy moms are:
MyFitnessPal: track food and exercise to stay accountable

7 Minute Workout: quick and effective workouts that can be done anywhere

Nike Training Club: customizable workouts for various fitness levels
Compact Workout Equipment for Busy Moms
Finding space for workout equipment can be a challenge for busy moms. Luckily, there are compact workout equipment options ideal for small spaces or travel:
Resistance bands: provide a full-body workout and are easy to pack in a bag

TRX straps: use body weight to workout while taking up minimal space

Adjustable dumbbells: compact and adjustable weights
On-the-Go Meal Prep Solutions
Meal prep is essential for maintaining a healthy lifestyle. Busy moms can use specific meal prep solutions to save time and effort, such as:
Meal prep containers: portion out meals for the week ahead

Slow cookers: easy and delicious meals with minimal effort

Mason jar salads: pack a nutritious and portable lunch
Best Sneakers for Running Errands and Workouts
Having comfortable and supportive sneakers is crucial for a busy mom's hectic lifestyle. Some top picks are:
Nike Air Zoom Pegasus: supportive and comfortable for running and everyday wear

ASICS Gel Kayano: stability and comfort for long-distance running

New Balance Fresh Foam Arishi: lightweight and cushioned for all-day wear
Comfortable and Stylish Workout Clothes for Busy Moms
Finding comfortable and flattering workout clothes that fit a busy mom's lifestyle can be a challenge. Some top picks are:
Lululemon Align leggings: soft and comfortable with a flattering fit

Athlete Salutation Stash pocket leggings: moisture-wicking and convenient pockets

Girlfriend Collective compressive leggings: eco-friendly and supportive
Most Portable and Convenient Yoga Mats for Busy Moms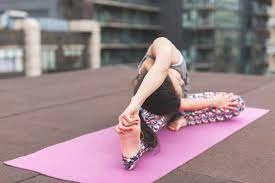 Maintaining a regular yoga practice can be challenging for busy moms. However, with a portable and convenient yoga mat, it becomes much easier. Some top picks are:
Jade Yoga Travel Mat: thin and foldable for easy transport

Manduka eKO Superlite: affordable and lightweight for traveling

Liforme Travel Mat: non-slip and eco-friendly
Hydration Solutions While on the Go
Staying hydrated is essential for overall health and energy levels. Busy moms can use specific water bottle options ideal for their lifestyle, such as:
Collapsible water bottles: easy to pack and store

Insulated water bottles: keeps drinks cold for long periods

Purifying water bottles: removes impurities to provide clean water on the go
Best Running Strollers for Busy Moms
Running with a stroller is a great way for busy moms to stay active and bond with their children. Some top picks are:
Thule Urban Glide 2.0: sturdy and adjustable for different terrains

BOB Revolution Flex 3.0: lightweight and maneuverable for jogging

Jove Zoom 360 Ultralight: affordable and versatile for various activities
Fitness Tools That You Can Bring to Work
Incorporating fitness into the workday can be challenging for busy moms. However, with specific fitness tools that are easy to bring to work, it becomes much more manageable:
Mini elliptical: fits under a desk and provides a low-impact workout

Desk resistance bands: provides a full-body workout while sitting

Balance ball chair: improves posture and strengthens core muscles
Portable and Effective Resistance Bands for Busy Moms
Incorporating resistance bands into a workout routine is an effective way to increase strength and flexibility. Some top picks that are portable and effective are:
Fit Simplify Resistance Loops: durable and versatile for various workouts

TheraBand Resistance Bands Set: comes with different resistance levels and is easy to pack

WOD Fitters Pull Up Assistance Bands: ideal for strength training and easy to store
Easy and Portable Blender Bottles for Busy Moms
Consuming protein shakes and smoothies is an effective way to fuel workouts and maintain energy levels. With portable blender bottles, busy moms can make their favorite drinks on the go. Some top picks are:
Blender Bottle Classic Loop Top: affordable and easy to clean

Hydra Cup Dual Threat Shaker Bottle features two separate compartments designed for storing both beverages and supplements

Promax Elemental Recharge: rechargeable and blends drinks quickly
Top Heart Rate Monitors for Busy Moms
Monitoring heart rate during workouts is essential for maintaining optimal performance. Some top heart rate monitor picks for busy moms are:
Polar H10: accurate and easy to use with various fitness apps

Garmin HRM-Dual: comfortable and compatible with various devices

Wahoo TICKR X: tracks heart rate and calories burned while also providing workout coaching
Nutritious Snacks for Your Fitness Bag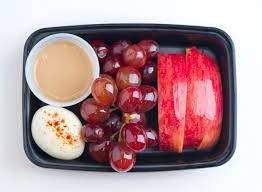 Healthy snacks are essential for fueling workouts and maintaining energy throughout the day. Busy moms can pack specific snacks in their gym bag, such as:
Hard-boiled eggs: high in protein and easy to pack

Trail mix: a combination of nuts and dried fruits for sustained energy

Protein bars: a quick and nutritious snack on the go
Fun Fitness Challenges for Busy Moms
Staying engaged and motivated in a fitness routine is crucial for long-term success. Busy moms can participate in engaging fitness challenges with friends or family, such as:
Virtual step challenges: competing to see who can achieve the most steps in a week

Yoga challenge: committing to practicing yoga for a specific number of days in a row

Healthy recipe challenge: sharing healthy and delicious recipes with a group for meal inspiration
Staying Motivated When Working Out Alone
Staying motivated when working out alone can be challenging, but it is possible. Some tips for staying motivated are:
Set achievable goals

Vary workouts for excitement

Reward yourself for achievements
Other Tips and Tricks for Staying Fit as a Busy Mom
Additional considerations for maintaining fitness while managing a busy schedule can include time management and making fitness a priority.
Frequently Asked Questions
Some common questions about fitness gear and staying fit as a busy mom can be:
How often should I workout?

What should I wear for a workout?

How can I fit fitness into my busy schedule?
Conclusion
Incorporating fitness into a busy mom's lifestyle can be challenging, but with the right gear and tools, it becomes much more manageable. By prioritizing fitness, busy moms can improve their health and energy levels for a happier and healthier life. We encourage readers to incorporate these tips and gear into their fitness routine. Don't forget to share this article with others and leave feedback!